I happened to notice there were two new pictures of Colin posted at The Island's Facebook page and since no one else has posted them here, I felt obliged to point this out in a final attempt to procrastinate finishing the paper that is due by tomorrow.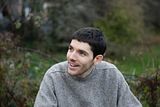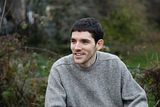 Looking lovely and cute as always. With just a bit of scruff.


EDIT:
ems wrote Feels Like Home, a hilarious fic to go along with these pictures. It features Bradley, Colin and this wonderful grey sweater. (Also starring the mischievous Katie and Angel.) It is brilliant.